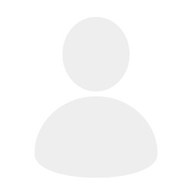 Nadine
Babysitter • Childminder • Nanny
Contact Nadine
You have to register to be able to contact Nadine
Sign up now
Childcare details
Type of child care
Babysitter, Childminder and Nanny
Possible childcare schedule
mornings, afternoons, evenings and over night
Maximal mögliche Anzahl Kinder
3
Aus welcher Altersgruppe?
3 - 5 years, 6 - 9 years and more than 9 years
Qualification and mobility
Qualification
References available
Mobility
I have a driving licence and I have a car
Language skills
German, English and French
Other languages
Rumänisch
Would you like to see the full profile of Nadine?
Register for free. It will only take a few seconds.
See full profile